Freak out! The German potato vodka enters the dance floor.
Le Freak unlocks the most essential flavours of the potato, resulting in a vodka that tastes like no other in the world. The palate is creamy and smooth with a rich, buttery texture. In addition, we purposefully accentuate the deliciously nuanced, spicy-sweet notes of potato, pepper, and nutmeg using a proprietary yeast strain.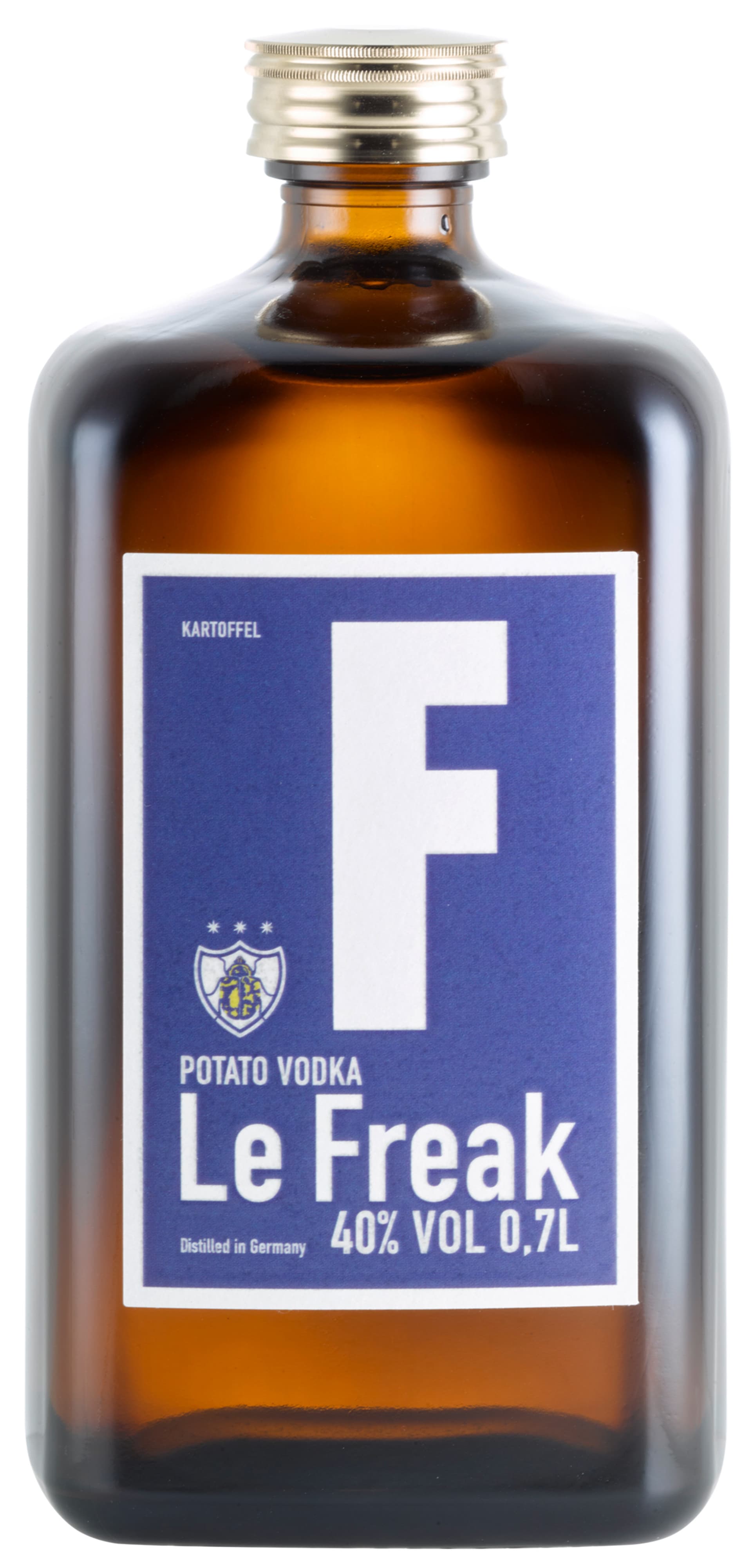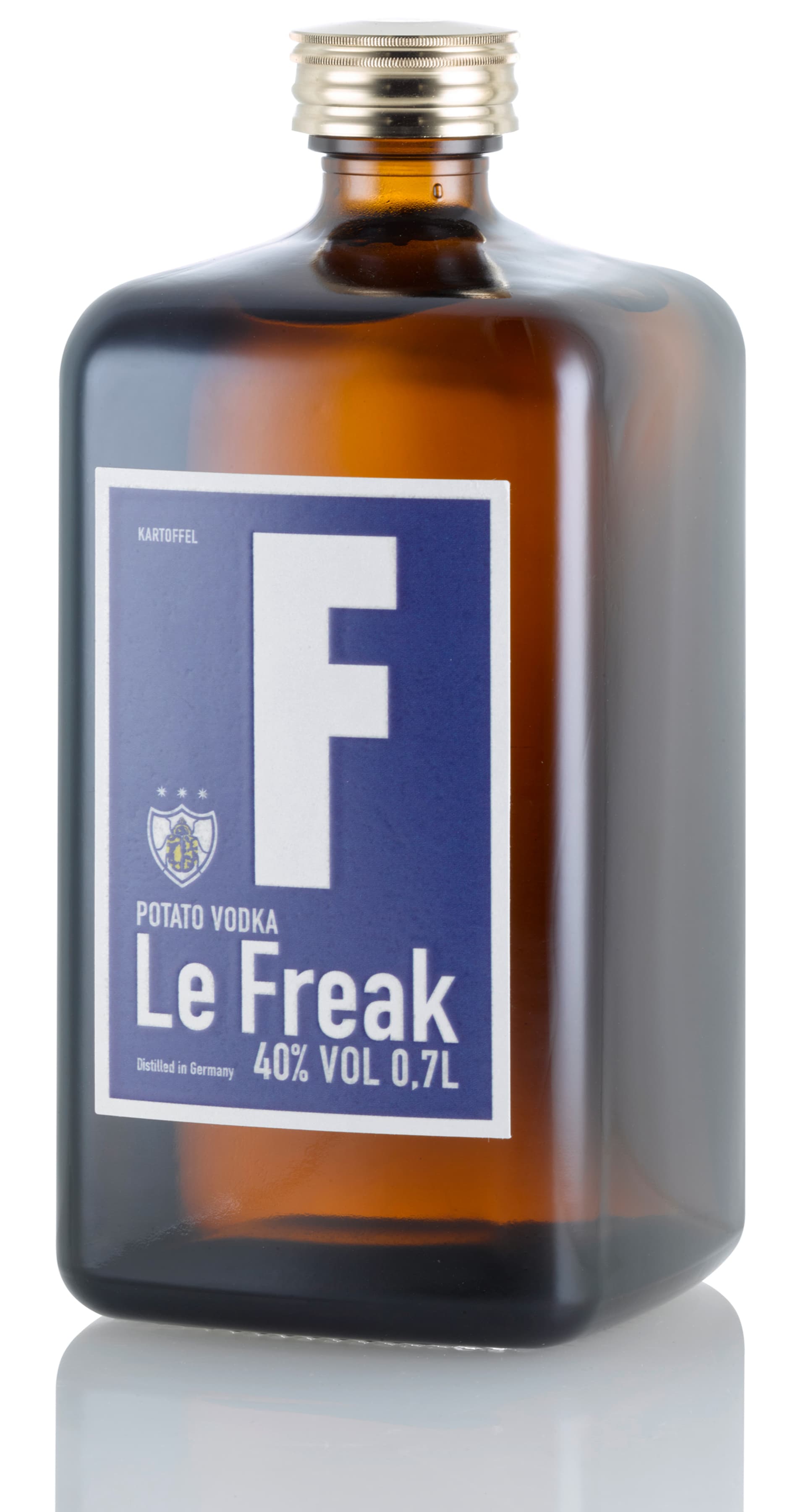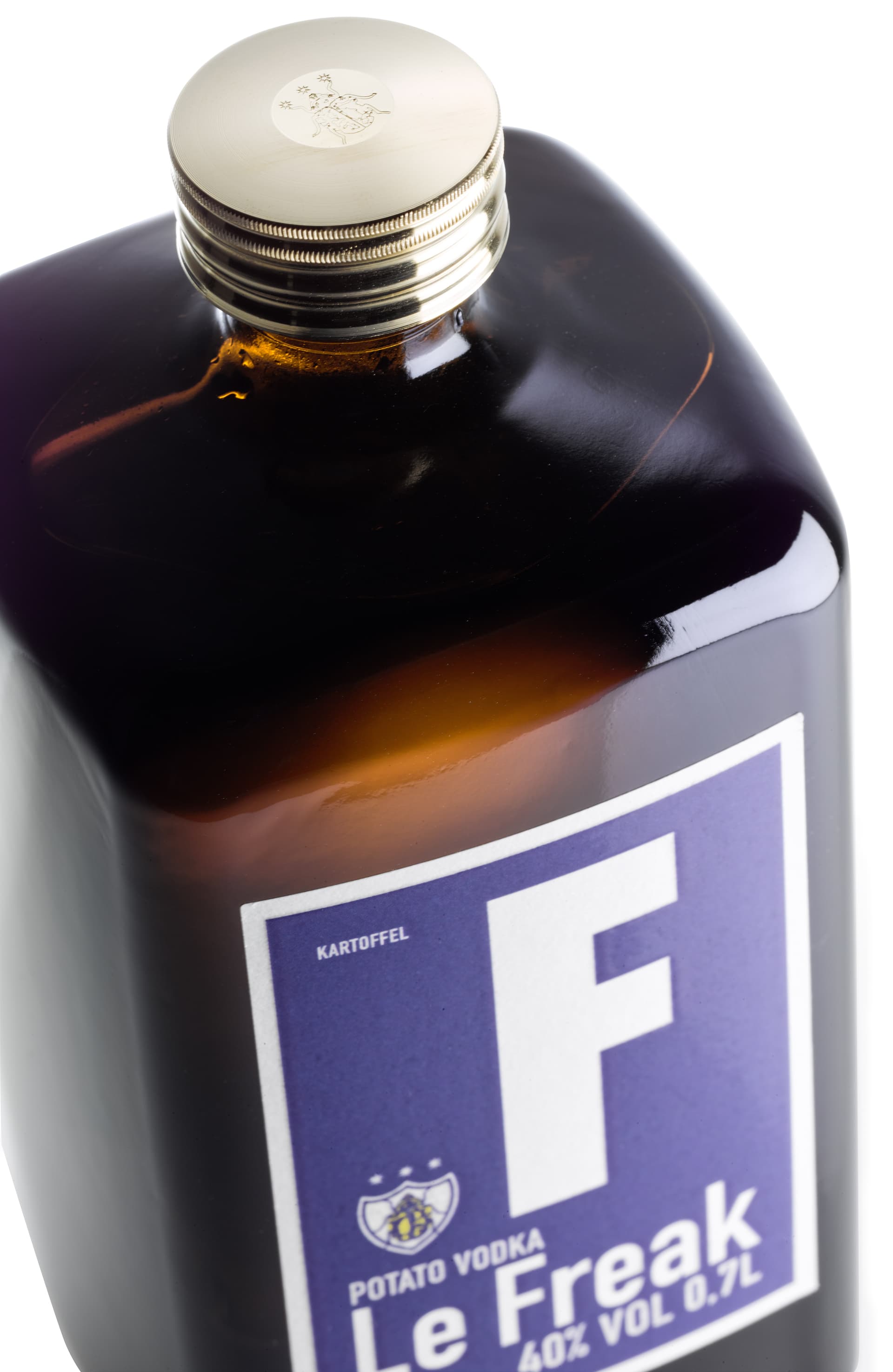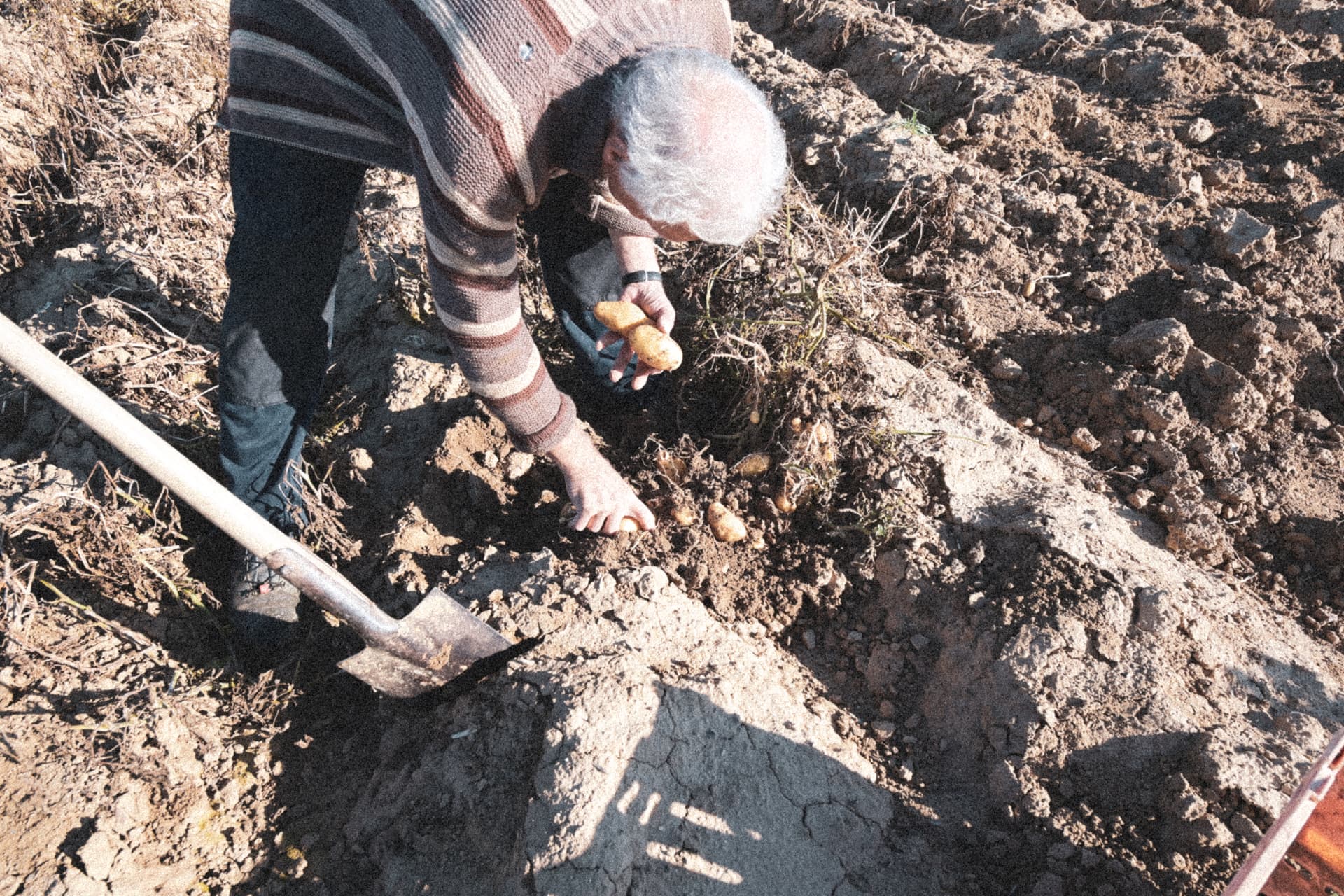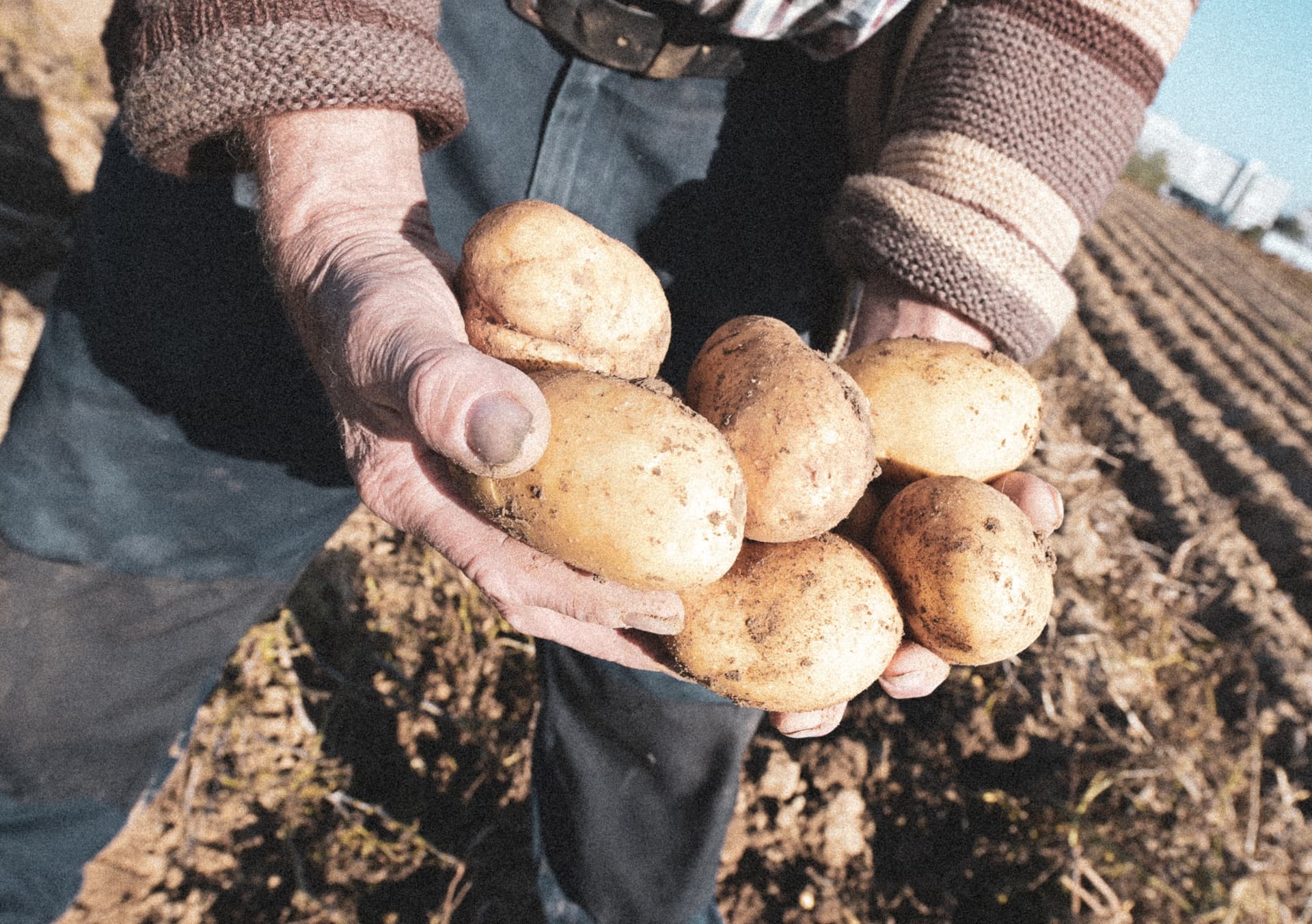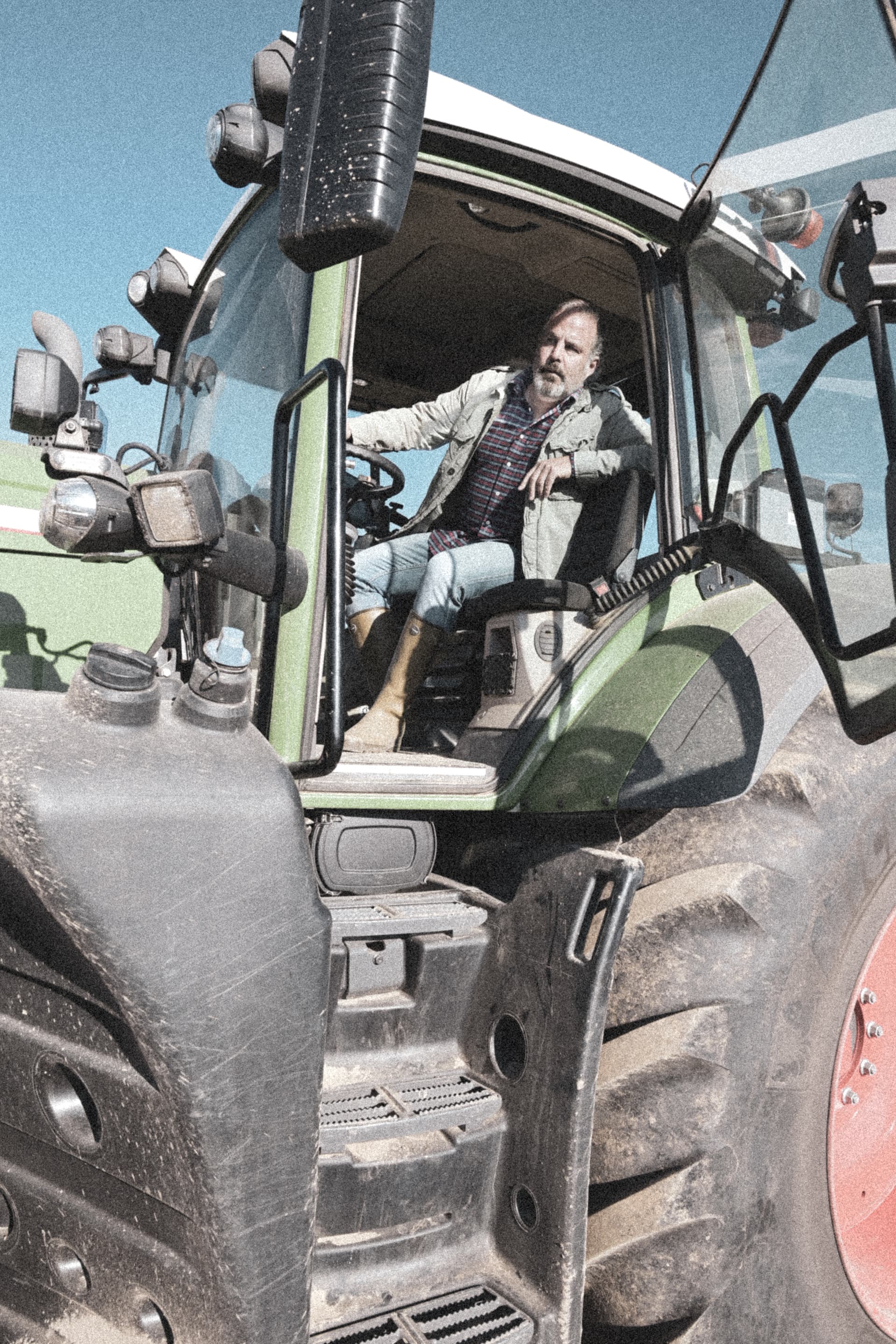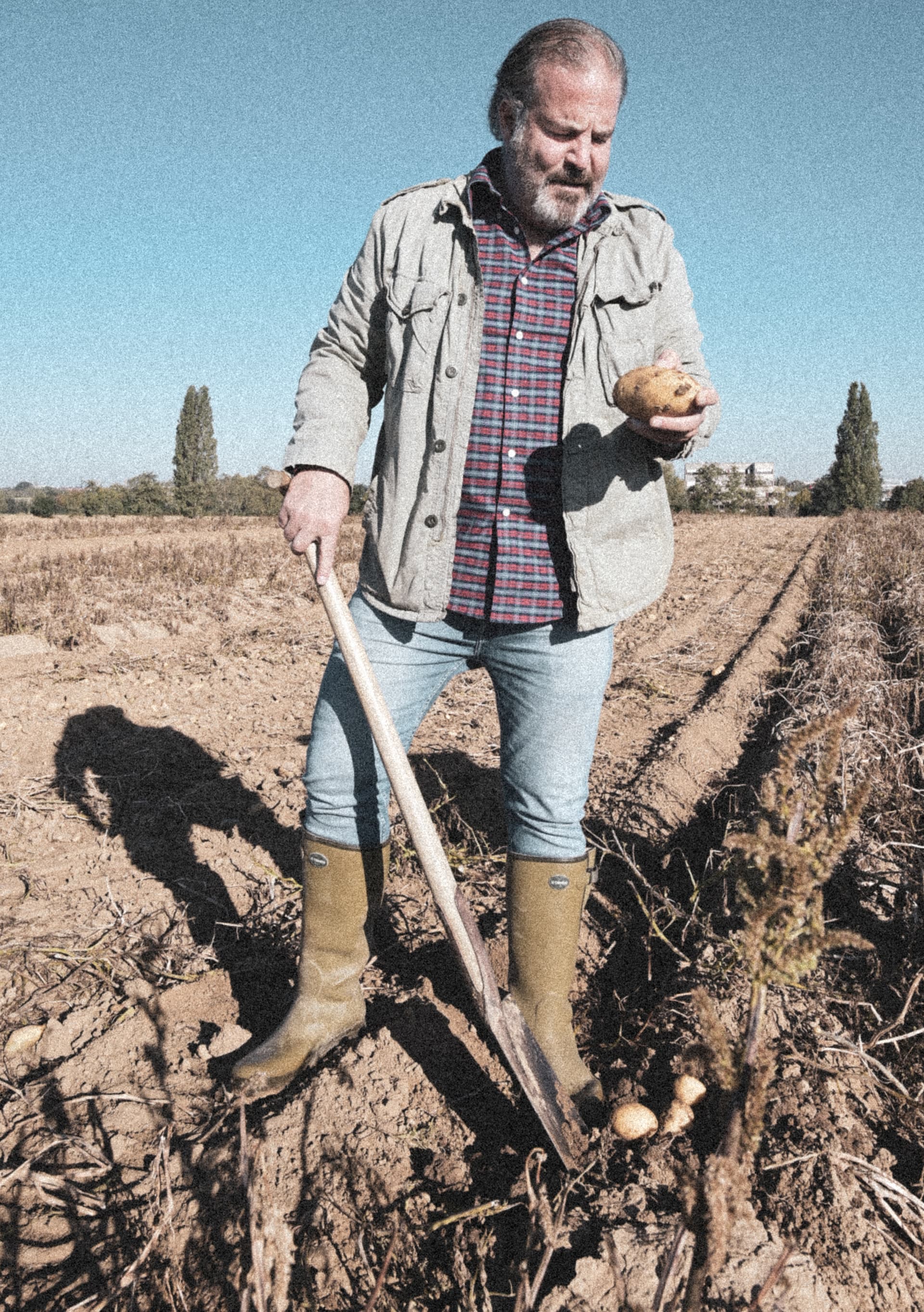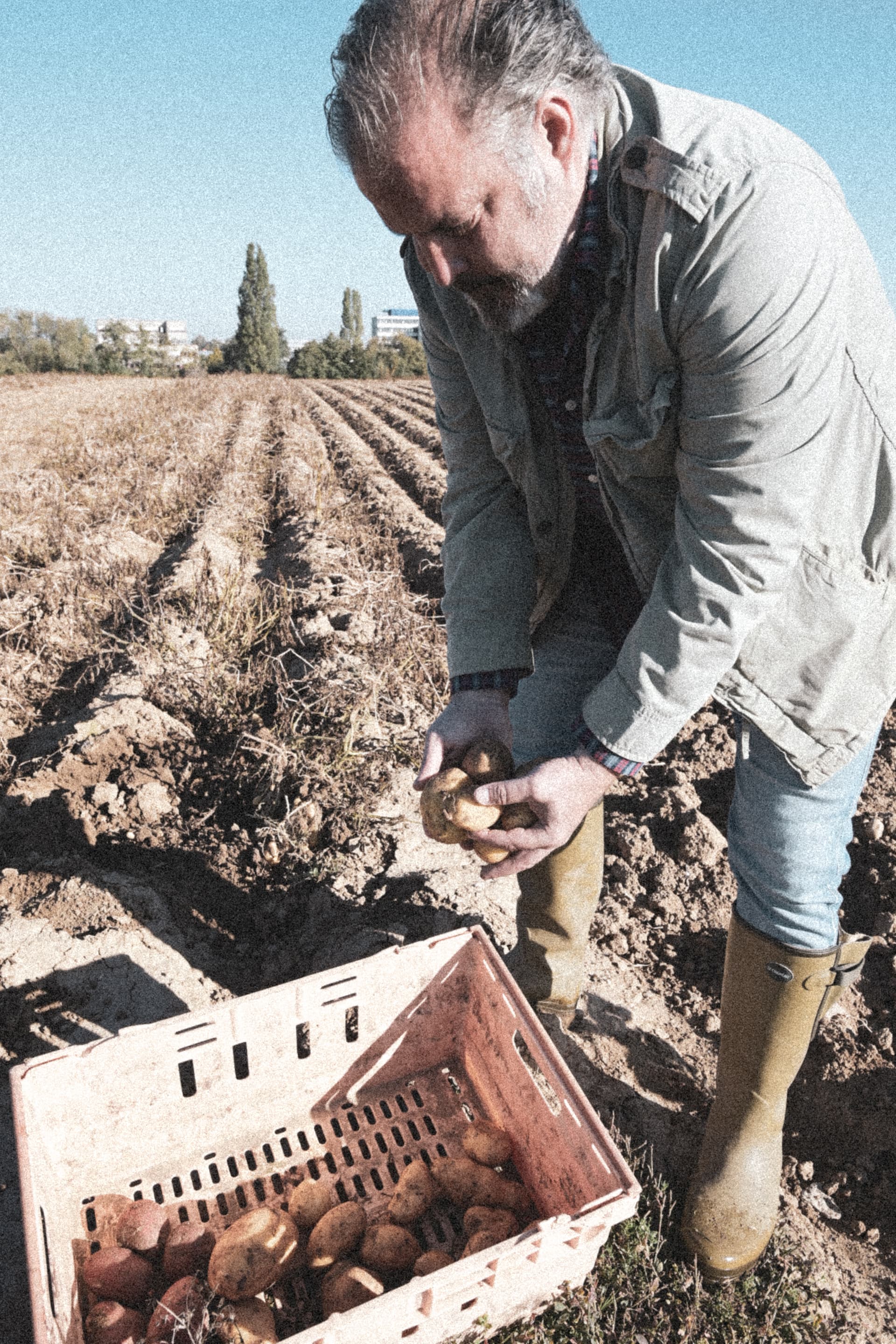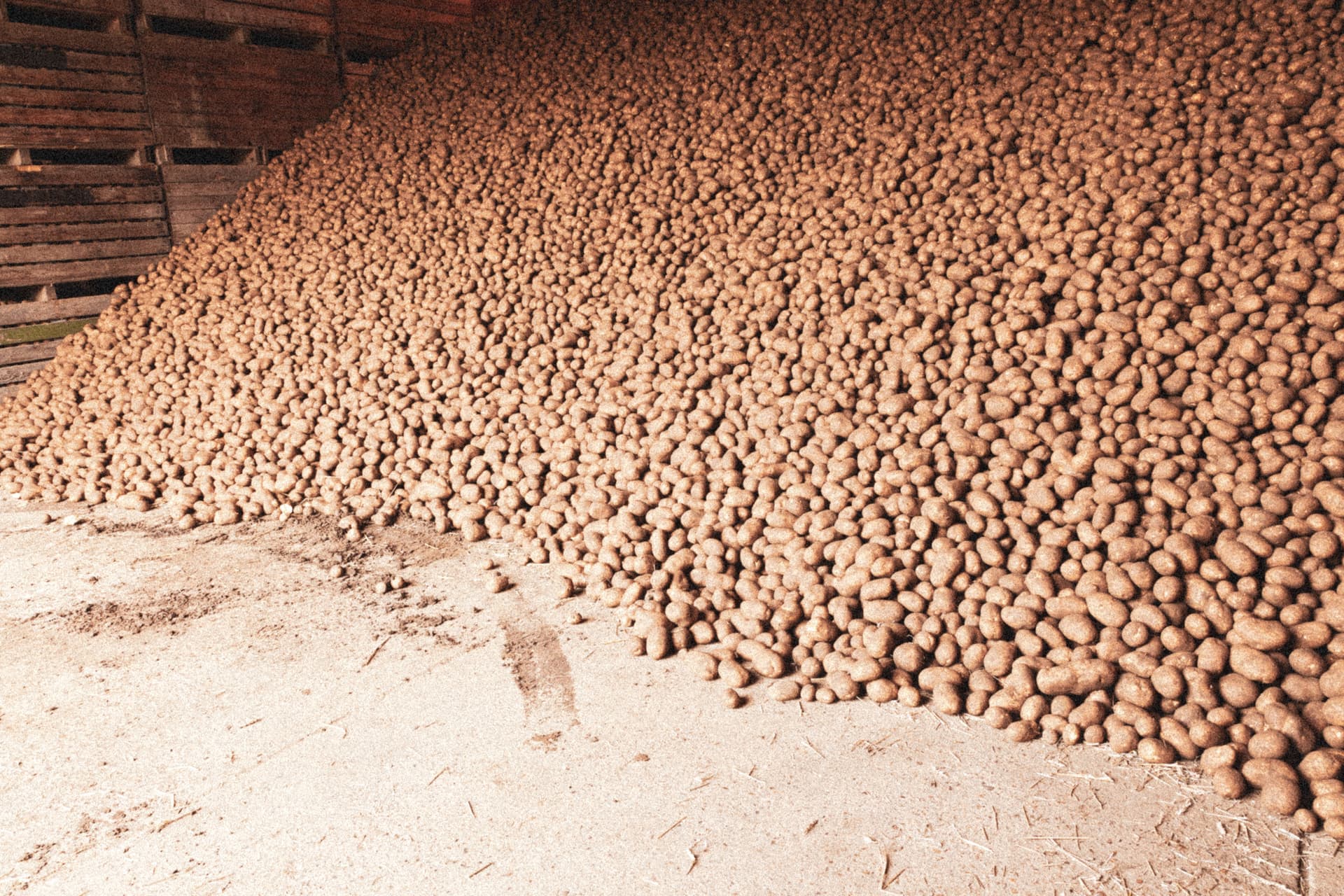 The origins of these potatoes lie in South America. The Incas of Peru cultivated them in the Andes at altitudes of 3,000 and 4,000 metres, in poor soil where no corn grew. They called it papa, which means "tuber". The German word Kartoffel (potato), meanwhile, is reminiscent of "truffles" (Italian: tartufulo, for mushrooms that grow underground), with which the potato was initially compared.
After the potato came to Germany in the 1600s, the Prussian king Friedrich the Great did much to make it more prevalent in the 18th century. His Prussia, especially the province of Brandenburg, often had poor, sandy soil. The kingdom's farmers, however, initially resisted the idea of growing potatoes. Friedrich thus issued the Kartoffelbefehl (literally the "Potato Order") in 1756, forcing farmers to grow potatoes under threat of punishment. Today, we work directly with farmers in southern Germany to support them financially.
Using traditional production methods, washed potatoes are crushed and heated in water until the starch they contain is fully converted into sugar. The product is called Würze ("wort") and can then be fermented using the aforementioned yeast. Le Freak's Würze is slowly fermented for more than 100 hours until all the sugars are converted into alcohol and other volatile compounds. Once the fermentation is complete, the resulting Maische ("mash") is ready for distilling.
During the vodka's distillation, the pure alcohol that is obtained first then proceeds through several filtration processes to achieve a taste that is as neutral as possible (or as neutral as we deem necessary). In the final step, the pure alcohol is then blended with soft, demineralised water.
Compared to more neutral varieties based on grain, vodka made from potatoes has a very sweet, intense, and unique taste. And isn't that what it's all about? Flavour!
"Le Freak is unusual, unconventional and different. Simply chic!"
Chat GPT, omniscient oracle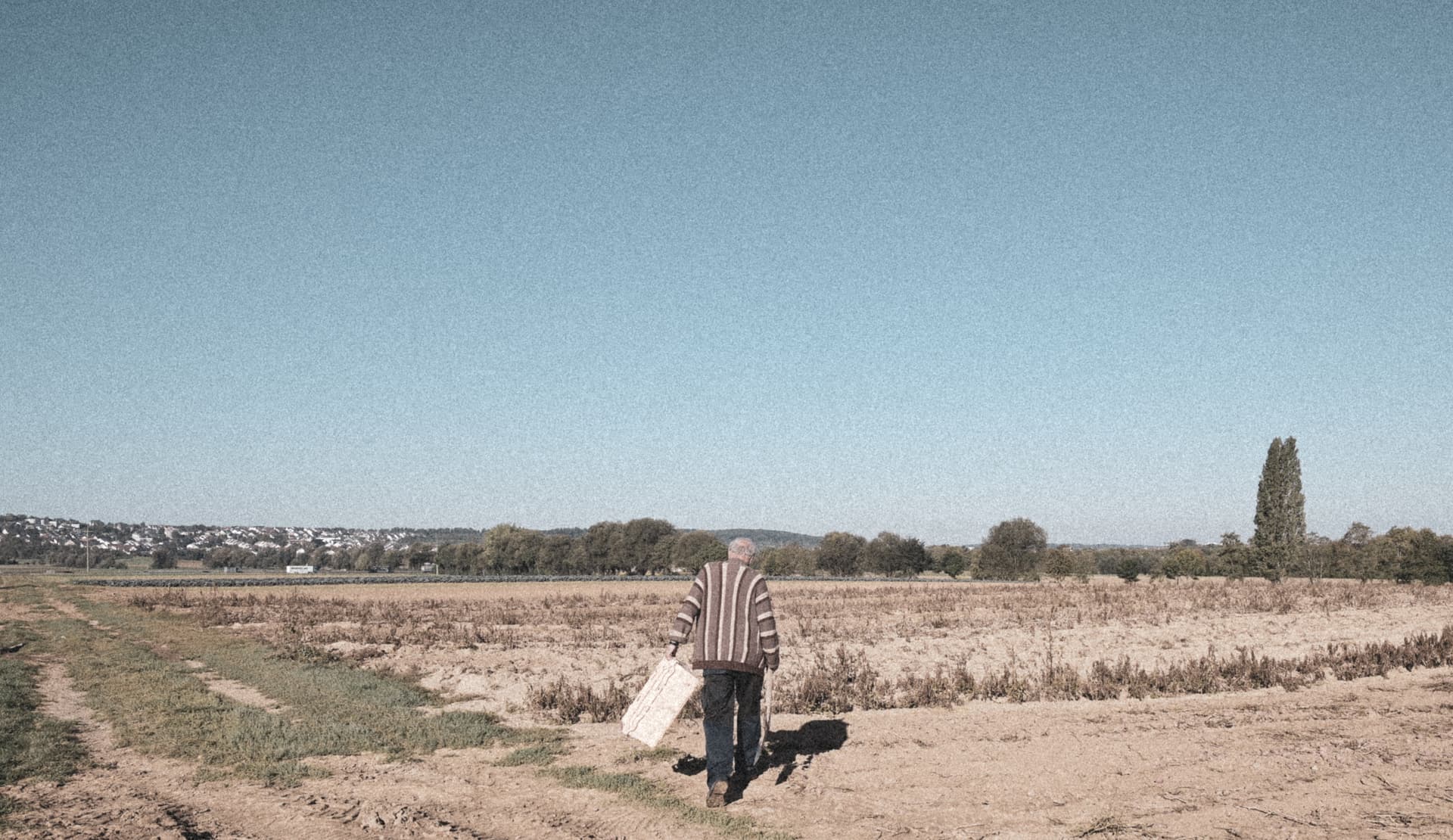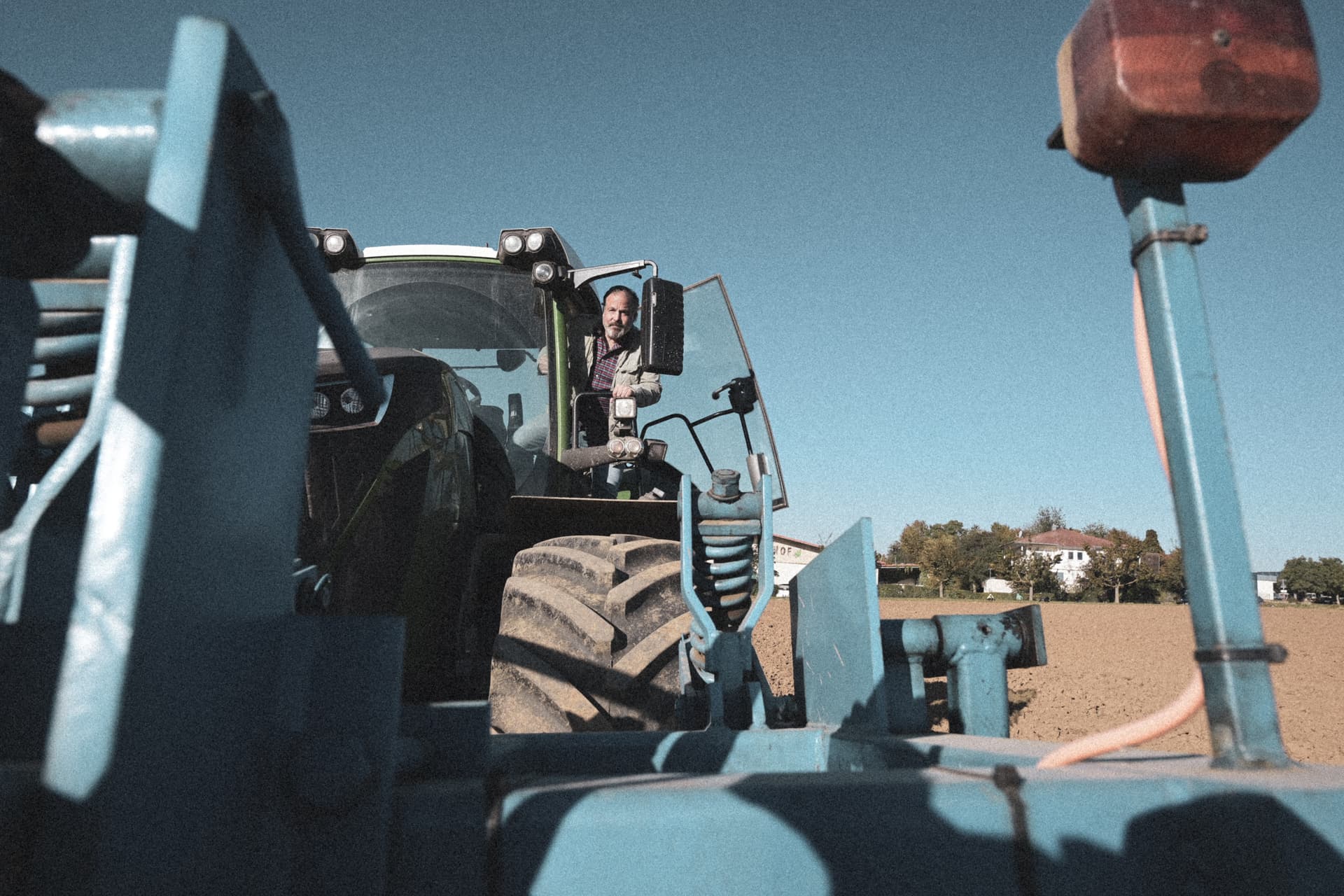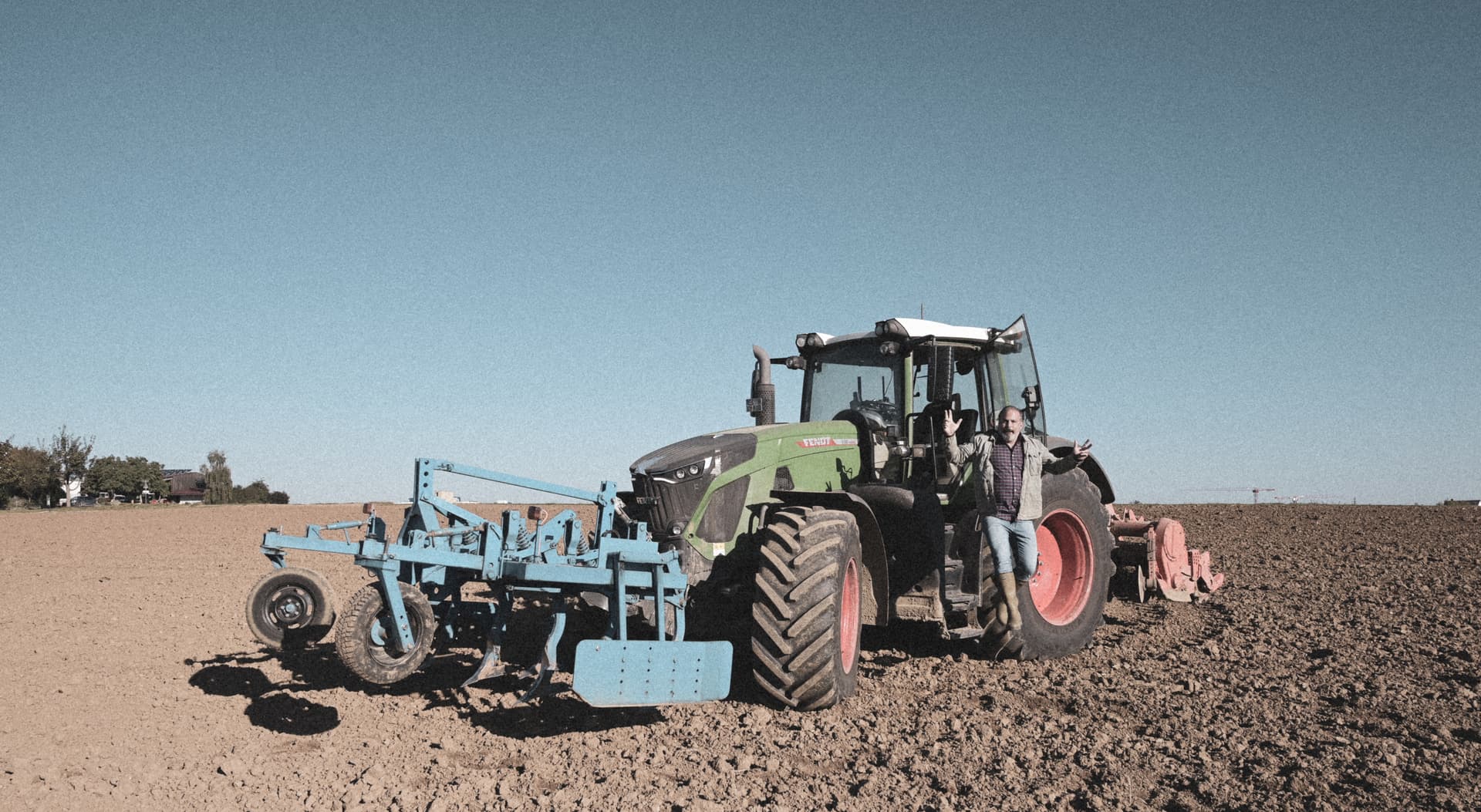 ➀
Lemon Freak
5 cl Le Freak
15 cl Bitter Lemon
One lemon wedge
Ice cubes
Put the ice cubes in a highball glass, add Le Freak and top up with Bitter Lemon. Then garnish with a lemon wedge.
➁
Bloody Freak
5 cl Le Freak
10 cl tomato juice
2 cl lemon juice
1 dash Worcester sauce
1 dash Don Francisco`s Hot Sauce (Tabasco)
ice cubes
Coarse salt and pepper
Pour all the ingredients except the tomato juice into a glass and mix well. Add the tomato juice and stir (do not shake!). A piece of celery stalk makes a delicious decoration.
➂
Freakdriver
5 cl Le Freak
12 cl freshly squeezed orange juice 
One orange slice
Ice cubes
Pour the ice cubes into a highball glass. Add the orange juice and Le Freak directly. Mix everything well with a spoon and garnish with the orange slice. Add a little sugar syrup or a few dashes of orange bitters to taste.