Anise specialty from Marseille
PASTIS 51 is an original spirit from Marseille, which unfolds to reveal the incomparable freshness of its delicate, natural aniseed aromas. It is made in a different way to other aniseed-flavoured spirits. Whereas a Pernod, for example, is produced by distillation, Pastis 51 is made by mixing ingredients together when cold. Alcohol, aniseed, water and sugar are macerated over 24 hours and transformed into aniseed extract. Similarly, liquorice extract is obtained from a mixture of liquorice powder and alcohol. The alcohol content of 45% by volume gives it its unique aroma and really brings out its stimulating aniseed flavour.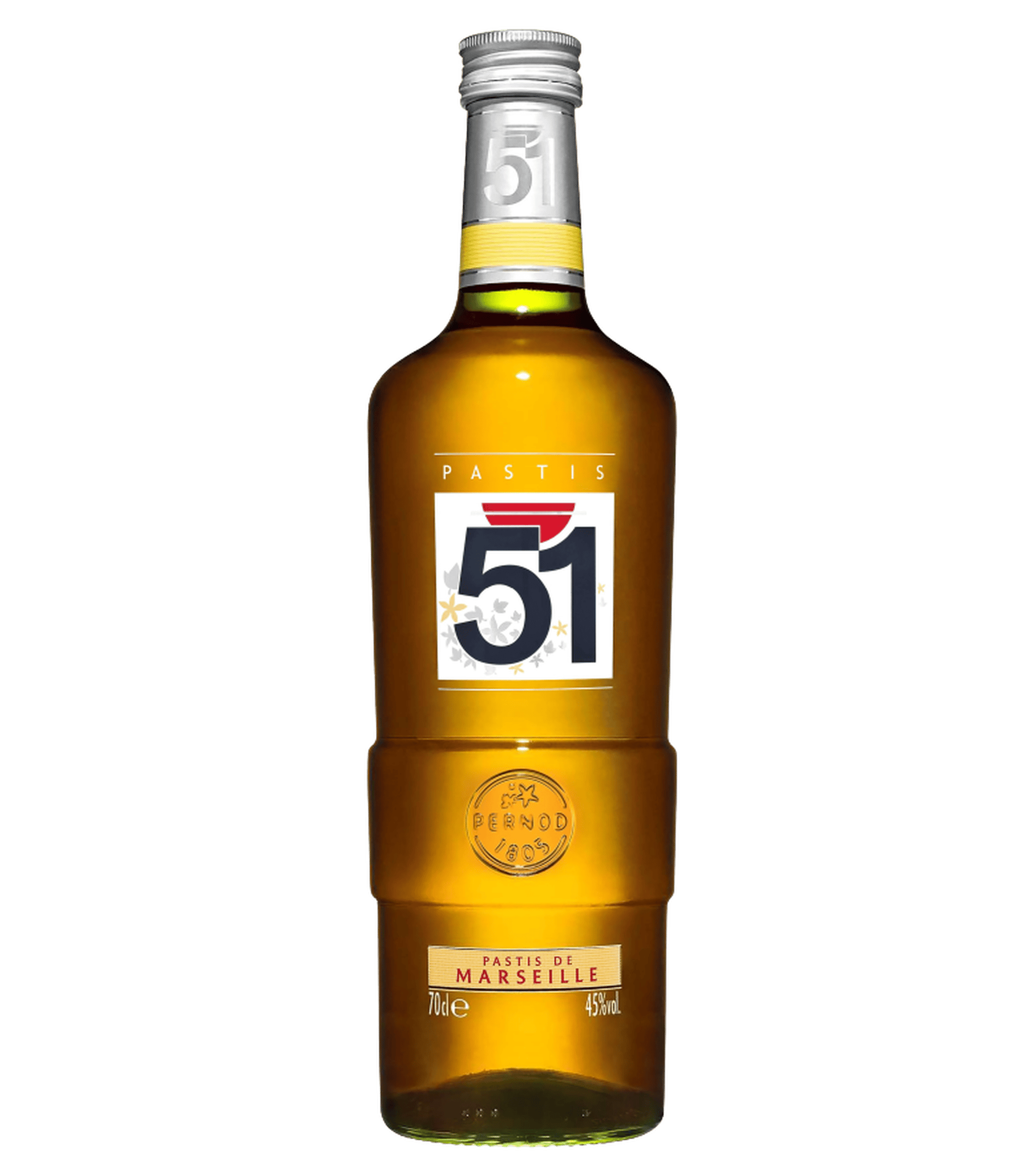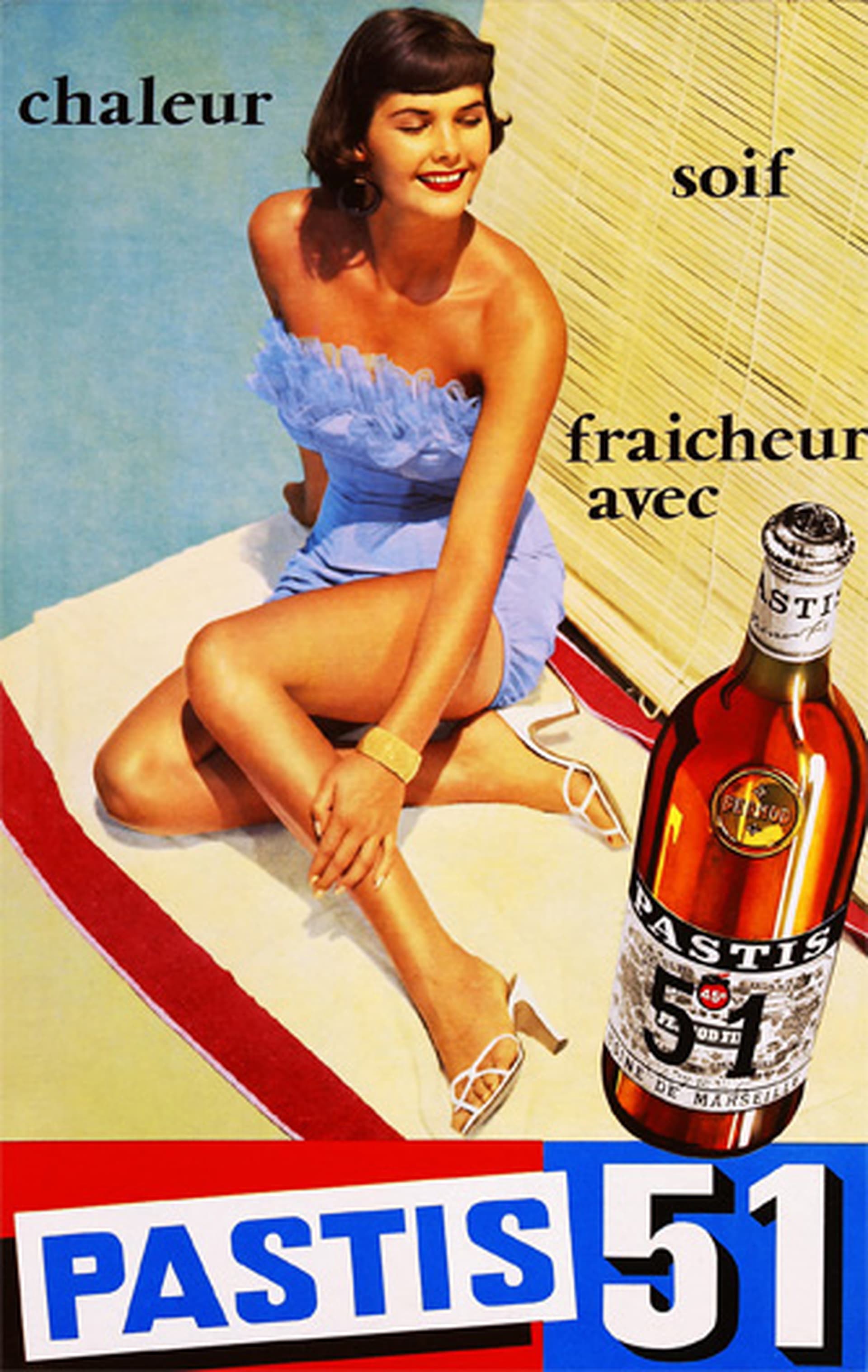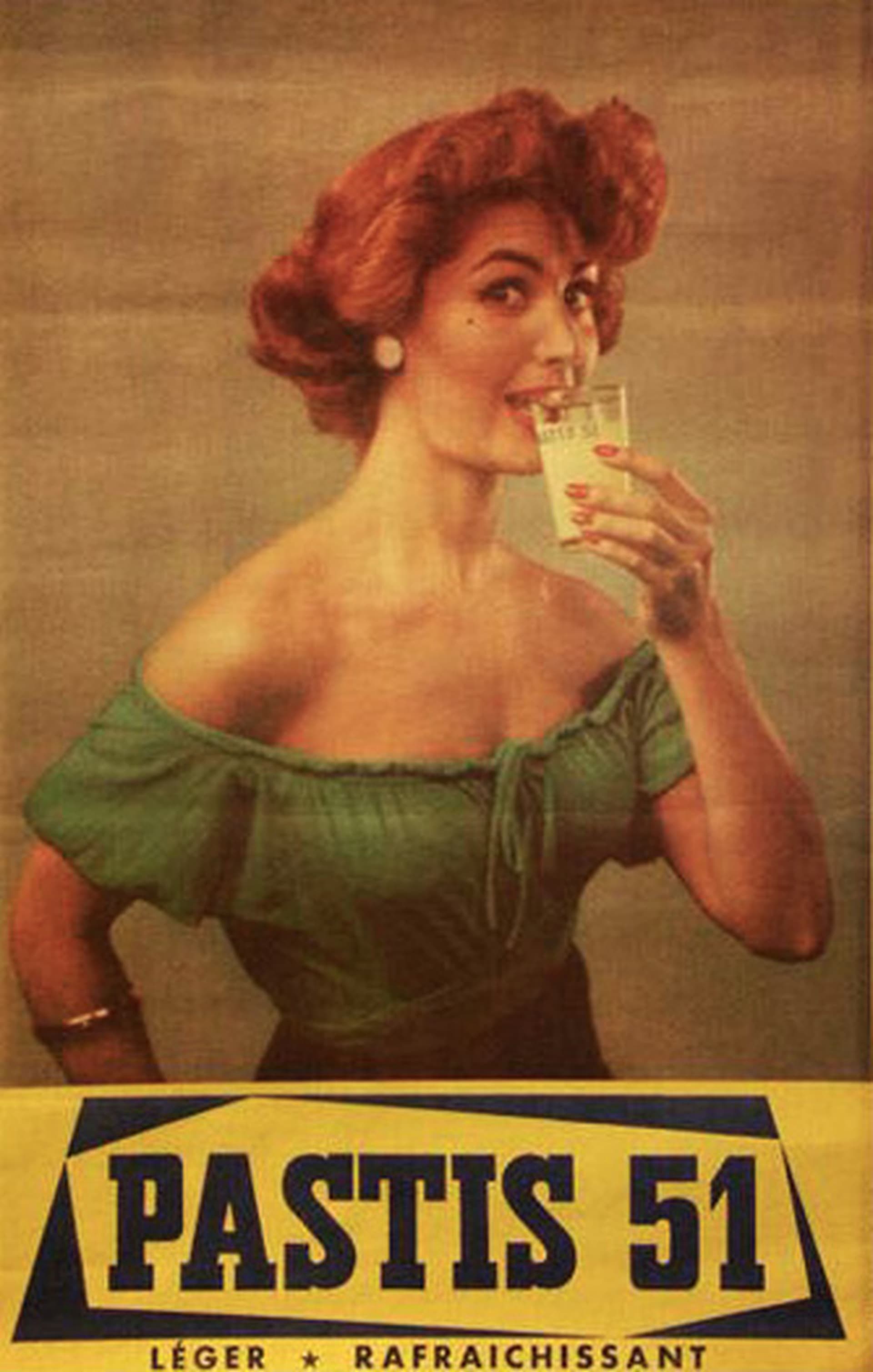 At the end of the 19th century, absinthe abuse was wreaking havoc on the population of France, as was depicted with incredible realism by writer Emile Zola in his novel "L'Assommoir". The universities were shocked by this state of affairs and called in the authorities. In March 1915, the French government banned the production, sale and consumption of absinthe and other similar aniseed-based drinks. However, there was confusion around the terminology.
Absinthe essence does contains some toxic agents: thujone and carvone. However, the taste and smell of aniseed were so dominant in the absinthe liqueur that aniseed was thought to be just as harmful. This misunderstanding persisted for many years. During the time when absinthe was banned, the Provençals replaced it with a "pastiche", or imitation, of it and it's thought that this is where the word "PASTIS" comes from. In October 1922, aniseed essences were finally regulated by a law which recognised that they had nothing to do with the harmful absinthe.
Although the name Pastis 51 is a nod to 1951, the year when the drink was first made, it is sometimes also interpreted as the ideal mixing ratio: five parts water to one part pastis. The designation "Pastis de Marseille" on the Pastis 51 bottle not only signifies that this pastis comes from Marseille, but also that it must have an anethole content of 2 g/l and an alcohol content of 45% by volume. The anethole is responsible for the milky cloudiness that appears when water is added to the drink: and that's the louche effect.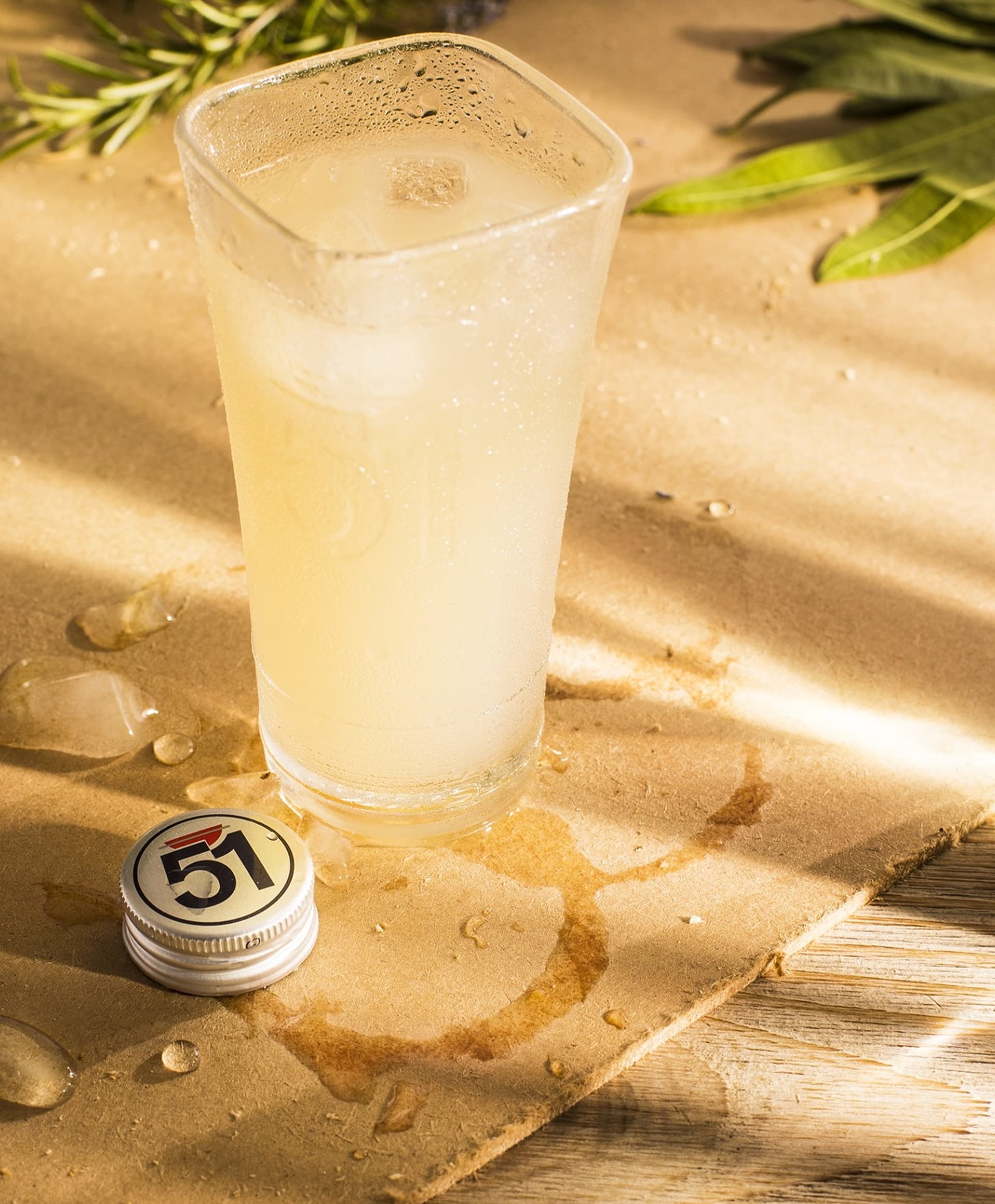 ➀
51 PISCINE
2 cl PASTIS 51
14 cl water
Many ice cubes
The ideal tasting temperature for PASTIS 51 is 3.5°C.
➁
Perroquet
4 cl Pastis 51
1 cl peppermint syrup
Water to taste
Mix all ingredients in a highball glass. Add ice.
➁
5:1 Classic
4 cl PASTIS 51
20 cl water
Ice cubes to taste
The ideal tasting temperature for PASTIS 51 is 3.5°C.